AO Scan: Digital Bioresonance Scan for Overall Wellness
Detailed visual health status of the organs, systems, and tissue of the body. A non-invasive method for measuring the health state of the entire body. Learn more below.
AO Scan: Digital Bioresonance Scan for Overall Wellness
Detailed visual health status of the organs, systems, and tissue of the body. A non-invasive method for measuring the health state of the entire body. Learn more below.
Knowing How Your Body is Functioning is the First Step to Wellness
AO Scan Digital Body Analyzer
Every cell and organ in the body has its own distinctive Vibrational Frequency or Oscillation. When these oscillations are disrupted, whether by injury, diet, stress or emotion, it results in a disruption of that biological function. Which when not addressed, can bring about fatigue, depression, illness, disease and even death.
Over the past 20 years, more than 120,000 of these Vibrational Frequencies have been isolated, identified and cataloged. Knowing what the optimum oscillation or frequencies of these cells and organs are, can assist in determining the root cause of an individual's health status when these frequencies are compared to the individual scanned results.
Some of the benefits you can expect with the AO Body Scan
Safe and Non-invasive comprehensive scan
Simple method of measuring the health state of the entire body

Detailed visual health status of the organs, systems and tissues of the body.

Can identify future health issues early for preventative care
A 24-page report clearly defining areas that need to be addressed to optimize your health
AO Digital Body Analyzer Uses Electromagnetic Signals to Scan The Entire Body
Issues the AO Body Scan Can Address
How AO Digital Body Scan Works!
The AO Scan Digital Body Analyzer is combination of technology from Russia, Germany, Spain, Asia and the USA. Most if not all this technology is based on the works of Nikola Tesla, Dr. Royal Rife, Albert Einstein and others that theorize everything physical at its most fundamental level is actually energy frequency.
Three modalities are used in an AO Body Scan.
Bio Resonance Recognition: This process transmits a specific signal from the brain through a pair of small transducers placed in the front of each ear into the system.  This is what enables the brain to identify which part of the body is being scanned.
Bio Resonance Comparison:

This process receives from the brain the resonating frequency of the part of the body that was selected and is then compared to a known homeostatic frequency that the selected organ, tissue, etc. should be vibrating at if healthy.

Then it compares the two frequencies, calculates how close they are to each other, and assigns a number from 1 to 9, with 5 being in perfect harmony and higher or lower than 5 indicating either stress or under activity.

Sympathetic Vibratory Physics: This process involves sending a Sympathetic Vibration back into the body to encourage the organ, tissue, etc. that is not within their homeostatic range to move back towards the ideal range.
Optimize Your Health and Get the Clarity You Deserve!
Get the Insights You Need to Make the Best Decisions for Your Health
The most important part of health is knowing what is wrong first.
The AO Body Scan is one of the most advanced ways of detecting issues down to the cellular and DNA level. If any issues are identified, our doctor and team can work side by side with you to bring your body back into harmony.
Call us or click the link below to schedule your free consultation and learn how this amazing diagnostic tool and therapy can work for you!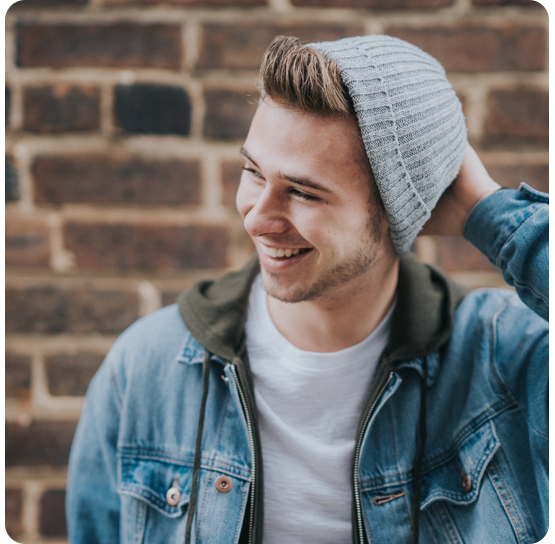 Get Started Today with Our
3 Easy Steps to Healing

# 2 Personal Treatment Plan!
Receive Your Personalized Treatment Plan!
# 3 Get Results!
Start Your Plan and Get Results!
Hear It From Our Patients!
What our patients say about Michigan Health
and Wellness
4.9 stars from 46 reviews
Jessica R
Chiropractic & Wellness
I had my 8th Theta Chamber treatment and I want to share my thoughts about this therapy. In one word, it is amazing. I've suffered from depression and eating disorders for most of my life. I've had group therapy and individual therapy, tried numerous anti depressants and light box therapy. None of those treatments worked as quickly and effectively as the Theta Chamber. I'm so grateful to Dr Tony Aboudib and his staff for introducing me to this treatment therapy. After each 30 minute session I feel happy and buoyant, carefree and optimistic and these positive feelings continue throughout the day.
Gayle Tompkins
Chiropractic & Wellness
A great atmosphere. The doctor is so patient, detailed and only one visit so far and I can feel the difference. I've been in sciatic pain for 11 years even with other chiropractor adjustments. Looking forward to my next appointment.
Terry Hooper
Chiropractic & Wellness
I felt so welcome and in good hands from the moment I walked in. I knew this was not only a Chiropractic visit. After 3 days of wincing in pain every time I bent over, lifted something or walked up the stairs, it was time to call someone. I felt such relief after my first visit, but after Dr.Tony's thorough examination, I'm on the road for healing my whole body. They do amazing work there. Preventative care too, that I'm excited to learn more about. The staff is fantastic, always in a positive mood. I was overjoyed there are other solutions to surgery and drugs for every malady I may ever have
Tamara Dysart-Schmitt
Chiropractic & Wellness
I'm very grateful to Dr Tony. My pain level in my back was a 10, and now it's a one or two. I was barely able to walk, and now I can to go shopping, and also do my water aerobics! The staff are very friendly and kind. They always made me feel welcome and safe. Thank you, Advanced Chiropractic, for putting me back together!
Jennifer Dukes
Chiropractic & Wellness
The staff is wonderful. I receive many different treatments here. Emily is my massage therapist and is amazing. I do the theta chamber for my PTSD, the results are undeniable. I am able to go places and do things that my PTSD prevented me from doing with out having the panic attacks. There are many different therapies that you can receive here. Another one that I receive is the press-o treatment. I love it. I really can't say enough great things about this office. You will just have to go and experience it for yourself. You won't be disappointed.
John Scarbrough
Chiropractic & Wellness
Outstanding doctor and staff. The spinning theta chamber has helped lower my anxiety as well as change something unexpected: I have had horizontal nystagmus (rapidly moving eyes) for 69 years from a problematic birth. There is no known treatment for this but after one 45 minute session in the theta chamber, my nystagmus disappeared. Amazing!
Carol Tondreau
Chiropractic & Wellness
The staff is the BEST - friendly, welcoming and knowledgeable. I went through a full 35 day detox along with brain core therapy for 20 sessions. The treatments have helped me with so much more than I can ever explain. Past traumas and anxiety were taking over my life and now my confidence has returned and my body is functioning better than ever - using natural methods & supplements instead of chemicals! The future is bright! Thank you Dr. Tony & Staff!
Suzan Svec
Chiropractic & Wellness
Dr. Tony and his staff are great. I went to see Dr. Tony because I was so much pain with my hip and lower back. Dr. Tony knew right a way what needed to be done. He is very conscientious. He listens to you, helps you and gives you tips on things to do to help you get better. I am very pleased with the service and results I get. I hobbled into his practice and I walked out! I cannot say enough good about him and his business.
Mary Williams
Chiropractic & Wellness
The Health and Wellness Center has helped me tremendously. Thanks to Dr. Tony I feel like myself for the first time in a long time! I use to struggle with terrible insomnia, fatigue, and anxiety but since I did this program it's changed my life from the inside out. It's a wonderful feeling and I wish it for everyone!
Courtney Kazim
Chiropractic & Wellness
I just recently discovered Dr Tony and his practice. I've been very impressed with him, his staff and the variety of services they offer. Today when I went in for a service I mentioned the headaches I constantly experience. I was on day 3 of a headache that Tylenol Migraine wasn't helping. Dr Tony said he would help provide some relief before I left and to my surprise within a matter of minutes my headache was gone! I am very excited to find someone that could help!
Tammy Fisk
Chiropractic & Wellness
Dr Tony is amazing, I drive my son 3 hours to get there [and] the change in my son has been a true blessing he no longer has to take medicine for his adhd or aspergers or tics or ocd .. he's med free and doing great. The treatments are amazing and so is Dr Tony and his staff. [The] best thing I decided was to bring my son here
Mary W
Chiropractic & Wellness
Thanks to advanced chiropractic and wellness I feel like myself for the first time in a long time! After all the help I received my anxiety went down, my skin cleared up and my sleeping was consistent. My body feels balanced! Thanks for everything!
Betty R
Chiropractic & Wellness
For over 2 months I was in pain (level of 11+) 24/7 with back pain, sciatic pain, jolts down my legs. I had problems standing and sitting. I was so fortunate to see Dr. Aboudib's advertisement in the newspaper as I was preparing for the possibility of surgery to stop the pain. After 24 treatments my pain level is at a level of 1 most days. No more jolts down my legs, no more sciatic pain and very little lower back pain. If you are in pain, DO NOT hesitate to make a visit with Dr. Aboudib. It will be a visit that will set you free from the pain!
Cherie
Chiropractic & Wellness
I used the Hyperbaric Chamber to help with chronic pain after a torn meniscus in my knee. I was surprised that not only did the pain improve but the weakness in my other knee has improved as well and it no longer seems to snap out of place.
Brenda Meuwenberger
Chiropractic & Wellness
I highly recommend the Hyperbaric Chamber at Michigan Health and Wellness. I was really tired and kind of couldn't really get much done. I did one time and I felt so happy it made my mood just so much better and I just felt like I could do anything… I highly recommend it, it helps a lot and I've heard that it does a lot of other things to and it helps with inflammation, so give Dr. Tony a call.
Tom Truckner
Chiropractic & Wellness
[After using] the Hyperbaric Chamber, about the third visit, I started to feel the brain fog from the Chemo backing off. I don't have to stop and think about stuff, it just flows a little better like it used to before I had all the treatment for the cancer. Other than that, I just feel rejuvenated when I get out of [it] and it's not a drug.